ISSUE 6: UNDERGROUND
Rusted Radishes is an annual literary and art journal in Beirut. The issue of 2017, entitled Underground is a collection of writing pieces and artworks submitted by various Lebanese authors and artists. My peer Rabab Charafeddine and I worked as a team to design the layout of this issue. I also contributed in creating various promotional material, prior to the launch of the journal.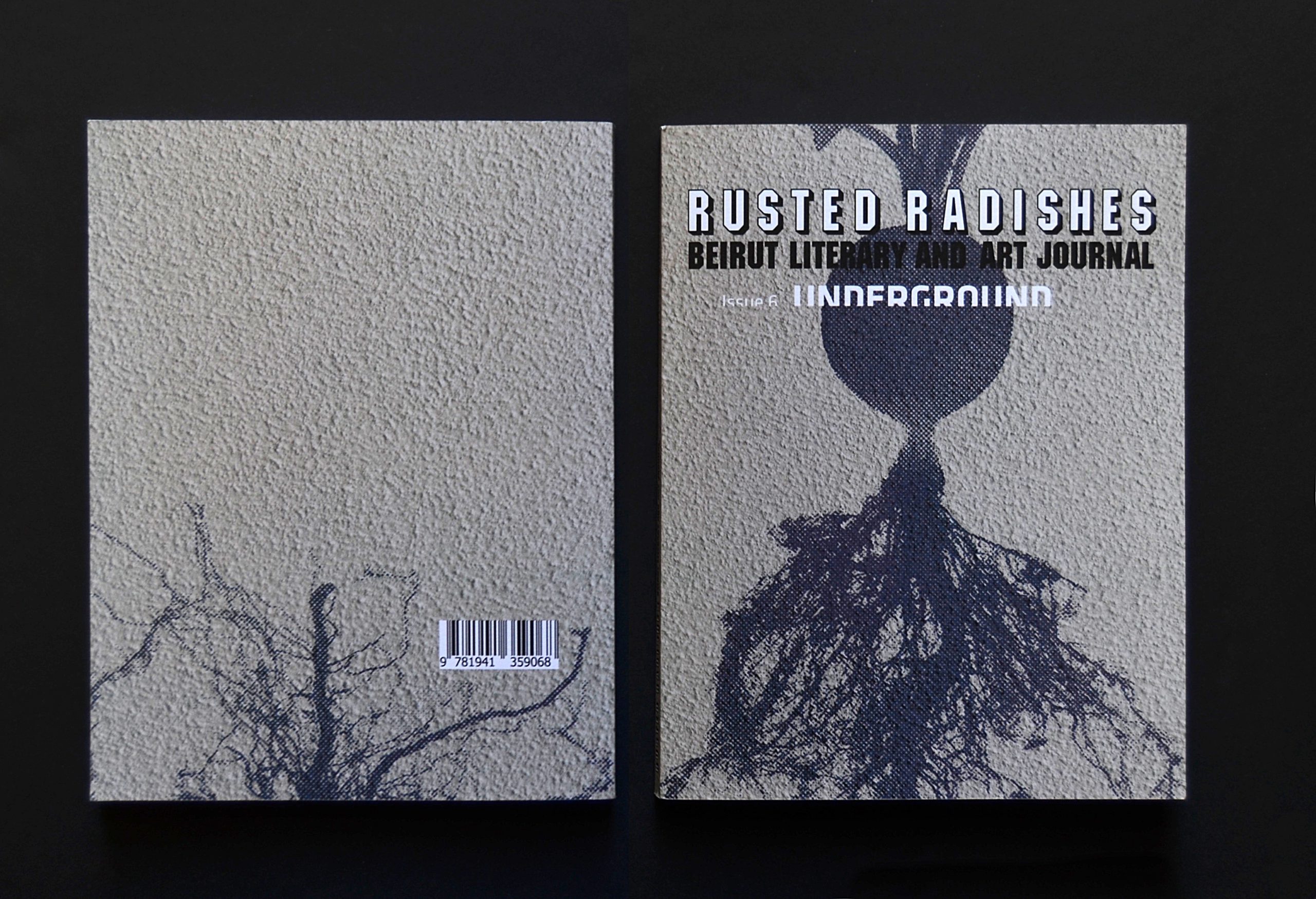 The choice of cover depicted the underground root structure of a radish. 
The extension of the roots on the back cover creates a continuous flow that is replicated inside the journal, with the content itself.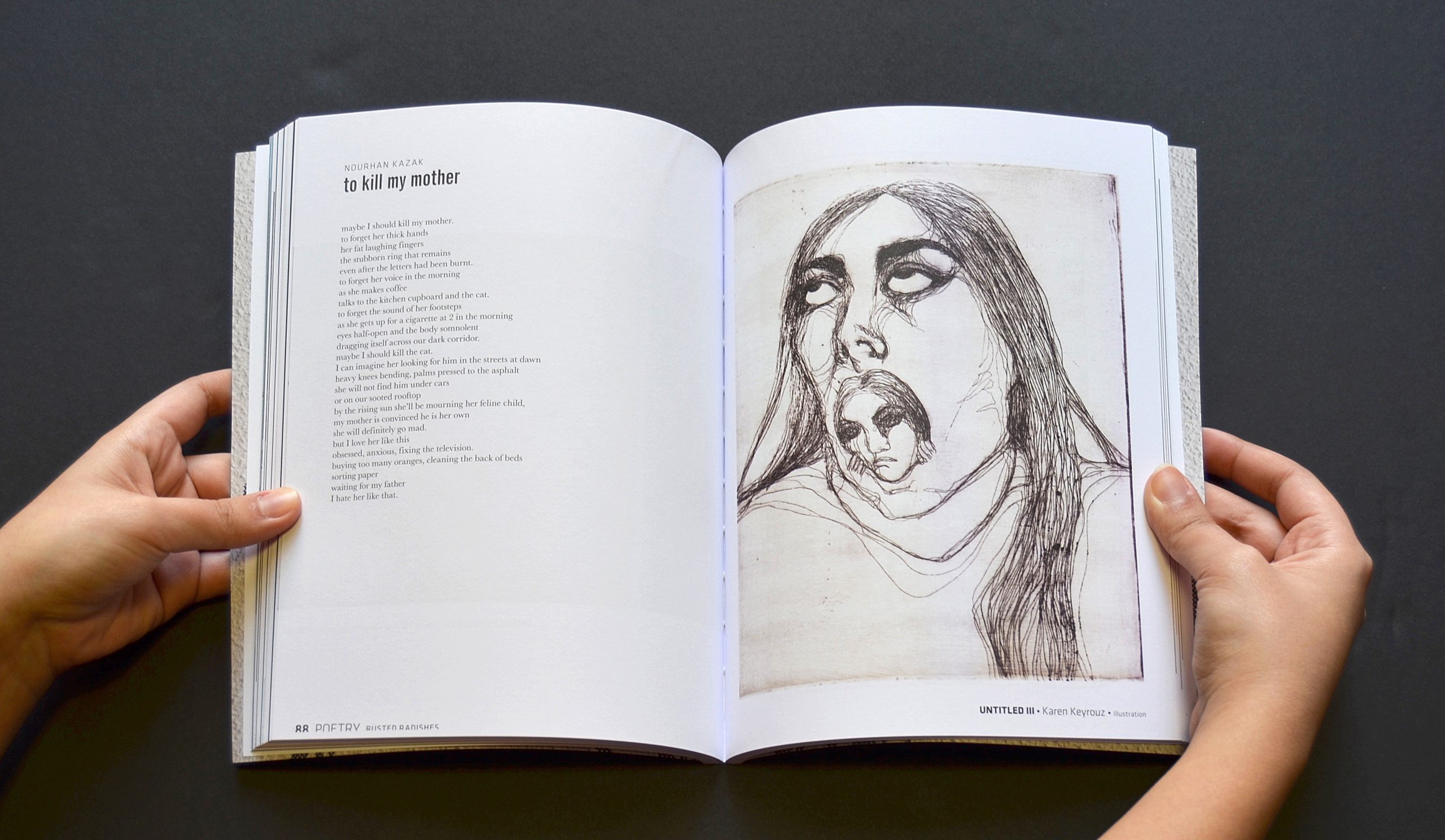 The pagination simulated a dip into the "underground" in reference to the general theme.